We Help Sellers Appeal Suspensions & Get Their Accounts Reinstated. Canada Based Seller Account Consultancy Service.
100% Refund Guarantee if Account not Reinstated
Reputable and Reliable Amazon Appeal Services
Repeat Appeals (for the same case) = Free
Best Reviewed Amazon Suspension Service Provider
Feefo Platinum Trust Service Award Winner
Ask a Question, Our Expert
Consultants Will Get Back ASAP
SELLER ACCOUNT
SUSPENSION APPEAL
Amazon is a purely customer centric industry and imbibes strict rules to be followed by every seller who wishes to join in the market place. A small misplacement of your performance can easily lead to seller account suspension, which can be an exasperating situation for a general seller. We are there to give you expert advice and help you re-instate your account.Wide experience on the platforms helps our team to handle suspension reasons such as :
policy violations – Product safety ( including used products, expired product) complaints, Product description differences, Prohibited items
Poor account health status – high Oder Defect, Late dispatch and Pre-fulfilment rates, confirmation of orders before dispatch
Inauthenticity of products – Inauthentic item complaint from customers
Related Accounts – Situation where one seller has (accidentally got) more than one account
Copyright infringement of products – Intellectual property right from another seller
Working with suspensions in all the above listed areas, we are able to appeal in the exact fashion as required by seller performance team. They also understands that mistakes do happen, and we shall help you resolve them so that you are re-instated successfully.
Who is our suspended
Amazon seller account appeal service for?
Our expert team of appeal specialists can help you with a range of Amazon account suspensions:
Trademark and Patent Violation
Product safety complaints
Listing does not match the detail page
Vendor Seller Central suspension
Pre-fulfilment cancel rate >2.5%
Confirm orders prior to actual shipment of the item
Related account suspension
Call Us or Leave a Message
FREE Consultation & Agree Plan of Action
Submit the Plan of Action
72 Hr Service

Amazon Account Reinstatement

$ 595

Amazon Appeal Letter and Plan of Action
Free Consultation
Email / Phone Support
-
-
24 Hr Service

Amazon Account Reinstatement

$ 795

Amazon Appeal Letter and Plan of Action
Free Consultation
Email / Phone Support
Expedited Service
-
360 Suspension Prevention

All Year Round Suspension Prevention Service

$ 59.95

(Basic)10 ASIN appeals

$ 99.95

(Advance)20 ASIN appeals

$ 185.00

(Unlimited)ASIN appeals

Amazon Appeal Letter and Plan of Action
12 Months Contract
For 1 Account
All Year Account Health Prevention & Protection
Free Consultation
Email / Phone Support
We help you gain stability as a Seller
Best Reviewed suspension appeal service provider
Feefo Platinum Trust Service Award Winner
Repeat Appeals for the Same Case is Free
Refund Guarantee if Account is not reinstated
Over 800+ 5 Star Reviews
10000+ Successful Suspension Appeals and Account Health Appeals
Fast Response Time
Experienced Appeal Team
Our VA team currently manages more than 150+ seller accounts (~60million USD revenue)
My Seller Account has been voluntarily suspended. Can you offer a Free Evaluation?
Definitely! This is indeed the first step. We investigate your account and performance to intricate levels so that we can offer you the most appropriate advice.
Will my Account be re-instated for sure?
As a partner, we will provide you with the best analysis service and an appeal for your account, but unfortunately, due to the nature of the business and industry, we cannot manipulate the outcome from end.
What if my account is not reinstated?
If you follow our instructions and do not implement any changes in the appeal documents, we assure you a money-back guarantee depending on the case and your account status. Amazon appeals process can go up to 15 rejections. We value our time and your time, if we think the account cannot be reinstated, we will stop working on the case and issue you a full refund. It will be our decision when to conclude the case.
What happens if requests "more information"?
We shall continue handling the appeal for your account until your account has been re-instated. This will include all the consecutive responses that demands regarding your account suspension and activation. We do a thorough check-up for every reply from and correct the mistakes so that you are back in action in no time. The best part – we only charge you once!
How long does it take to get my Account Reinstated?
Although the service depends on individual cases, we very well understand time is money and do our best to deliver your appeal within 24-72 hours after investigation. Takes 1-7 days to deliver a response, and we cannot control their response time. From our experience, Accounts have been reinstated in an hour, a day, a few days and up to 90 days.
Do you offer a refund if my account gets reinstated but gets blocked again?
Once your account has been reinstated, we are out of the contract. can suspend the account again for any other violations. Service is limited to one suspension only.
Which issues may void the money-back guarantee?
Alteration of the appeal
Not complying with the points listed in the appeal. (e.g. deleting particular listings or making changes)
Incomplete information-sharing regarding your account
Incomplete or inaccurate information about invoices, suppliers, authorization, etc
Sharing our appeals on online forums, web chats, or other public domains without our written consent
Going against our recommendations for contacting or re-submissions
If we reinstate your account and the account gets suspended again for similar reasons, we cannot guarantee that your account will be re-activated.
Ceasing communication with us before your account queries has been activated or resolved.
How long does take to respond?
Customarily delivers a response within 1 – 7 working days, but through the experience, we have also seen responses to take up to 1 – 3 weeks.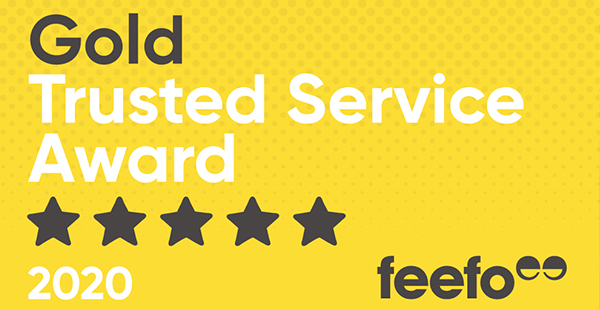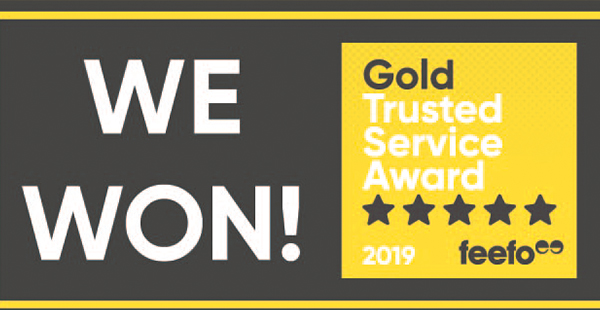 Give Us a Call for Free Consultation
Our
International Offices
Appeal Guru,
Georgetown,
Ontario,
L7G0H8,
Canada
Phone: (+1) 226-212-6321
The Appeal Guru
1 East Erie St
Suite 525-5114
Chicago IL 60611
United States
Phone: (+1) 209-395-2874
The Appeal Guru Limited
Prospect House
2 Athenaeum Road
N20 9AE
United Kingdom
Phone: (+44) 020 8323 2818
Beedstraße 54,
40468,
Düsseldorf,
Germany
Phone: (+44) 020 8323 2818